Live a Life You Love
Carol Tuttle, author of bestselling book, Remembering Wholeness, delivers a powerful guide to create true affluence in 6 key areas. Read it and gain tools to create a life you love.
Order Your Copy Now
Watch Video

"Get ready for the a-ha moments of your life."
—Laura Bingham

"These daily practices are simple, easy, and help me start to see immediate positive changes."
—Kelly Kirkland
Your Life
is ready to be
AFFLUENT
A truly affluent life is rich in six main areas. If one is lacking, you feel it—and it affects everything else.

Mastering Affluence walks you through healing in each area, to create affluence.
The 6 Lessons in
Mastering Affluence
LESSON 1:

Spiritual Affluence
BE YOUR OWN
SPIRITUAL AUTHORITY


AND FEEL INSPIRED

Truly affluent people are connected to a higher purpose and have a strong connection to their personal intuition. The richness of their lives begins internally.

Lesson 1 reveals how your spiritual authority has been compromised—and helps you reclaim it.
LESSON 2:

Mental Affluence
THINK AFFIRMATIVE

THOUGHTS AND SPEAK
AFFLUENT WORDS

In the next hour, you will think around 3,000 thoughts. What will they be? How much negative chatter will you battle? Your mind is one of your most powerful tools.

Lesson 2 teaches you how to replace negative, limiting thoughts with grateful, empowering ones.
LESSON 3:

Emotional Affluence
ENJOY AN INNER
FOUNDATION OF PEACE


AND WELL-BEING

Do you have a fear of loss? A fear of failure? Even a fear of success? Old, unresolved emotions often express themselves as fear, because you don't want to risk feeling them again.

Lesson 3 walks you through an emotional process to fully feel your feelings and then let them go.
LESSON 4:

Physical Affluence
EXPERIENCE

SUSTAINED HEALTH


AND VITALITY

You can have all the money in the world, but chronic pain or disease can leave you feeling stuck and discouraged. Your health is something you can take charge of and feel physically affluent.

Lesson 4 reveals pain for the wake-up call that it is, to tap into your body's restorative power.
LESSON 5:

Financial Affluence
HAVE PLENTY OF MONEY

TO PURSUE


YOUR PURPOSE

Whether you're aware of it or not, your family's beliefs, attitudes, and stories about money were handed down to you. Those stories are powerful, and they can limit you without you even knowing.

Lesson 5 helps you choose the financial story that will support you in living with purpose.
LESSON 6:

Relationship Affluence
BUILD A HARMONIOUS, COLLABORATIVE

INTIMATE RELATIONSHIP
We are going through a cultural shift in relationship dynamics—from hierarchy to partnership. There is more opportunity than ever to create a supportive relationship, but you need to know how.

Lesson 6 shines a light on how to create a healthy partnership where both people are supported.

Carol Tuttle's Mastering Affluence is the missing puzzle piece that has helped me recognize and clear all the limiting beliefs that were stuck for so long. It's masterfully written and laid out perfectly to help you create a life of affluence, ease and joy. My new mantra!
—Becky Glazier

Mastering Affluence is a user friendly practical handbook that helps to pinpoint areas in my life that needed attention.
—Shelly Coupland

Every page turned is one closer to true affluence.
—Jessica Stefaniak

The lessons of affluence in Carol's book make so much sense and resonate with my soul.
—Stephanie Collao

While reading the very first activation script, tears began streaming down my face. I felt such a release of pain and struggle that it is difficult to describe. I see that pain in my friends and family and want so badly for them to heal as I am healing. I am definitely giving Carol Tuttle's book Mastering Affluence as a gift to everyone I know.
—Brea Van Wagonen

I love the exercises, where I can start TODAY making improvements in my life.
—Kat Laurents
"Mastering Affluence is all about recognizing the truth of our inner power and wisdom and using it to guide our lives. In these pages you will find ancient wisdom in modern form that can unlock the keys to a joyful, truly affluent life— no matter where you are starting."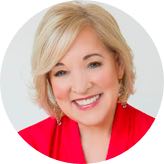 —Christiane Northrup, M.D.,
ob/gyn physician, author of New York Times bestsellers, including Women's Bodies, Women's Wisdom.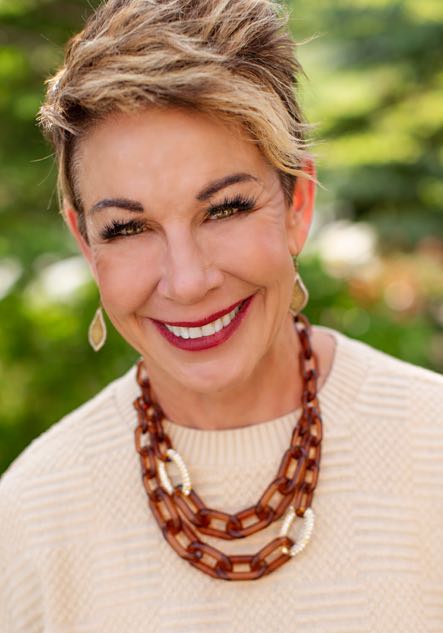 "After reading, you won't just feel optimistic about having a better life. Mastering Affluence guides you through a personal process to actually create one."
—CAROL TUTTLE
For publicity information, please contact
Sandy Smith at 856-489-8654
or [email protected]