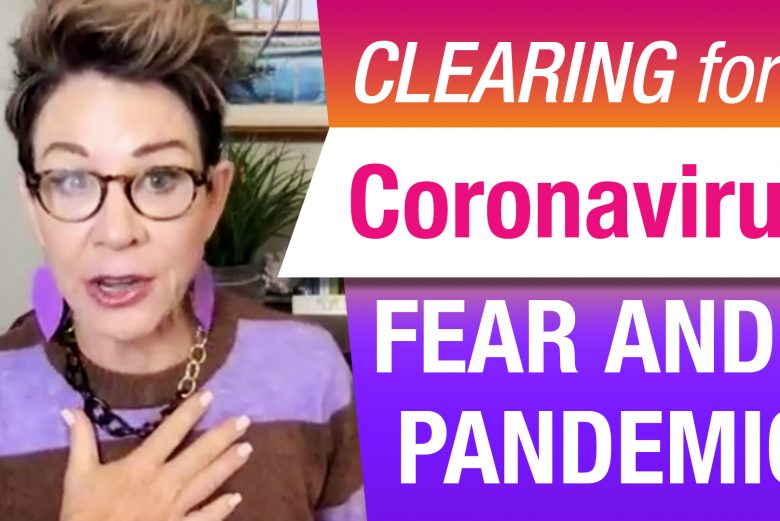 As we move through this experience of a global crisis, it is normal to feel fear, confusion, and stress. We are currently living in a world that we do not recognize.
It is easy to either repress the fear or act it out. One thing is for sure, none of us want to live in the energy of powerlessness and fear.
I want to help you!
With my unique gifts as a healer, I recently recorded a very timely clearing session to help you acknowledge your state of emotion, own the energy, and reframe it.
This clearing session will help you calm your nervous system which will help your immune system stay strong. (Clearing session starts at 16:46.)
Please share it with others. The more we can stay calm, stay informed, and follow inspired action, the more successful we will move through this.
On Monday, March 16th, I'm personally guiding my Healing Center members through my brand new, 4-week Healing Plan for the Chakras. You will go from worrying about the world we live in, to living with a deeper inner sense of calm and confidence.
In addition to this powerful guided experience, I have many resources that will support you and your family at this time. Please take advantage of the 2-week free membership I offer at The Carol Tuttle Healing Center.
Start your 14-day free trial of the Healing Center today!
God bless you and stay healthy. My team and I are here to support you.
Affirmation: "I am clearing the fear, tension, and stress that I am experiencing. And I'm connecting with a Divine sense of peace and calm."
I recommend these Carol Tuttle Healing Oils: