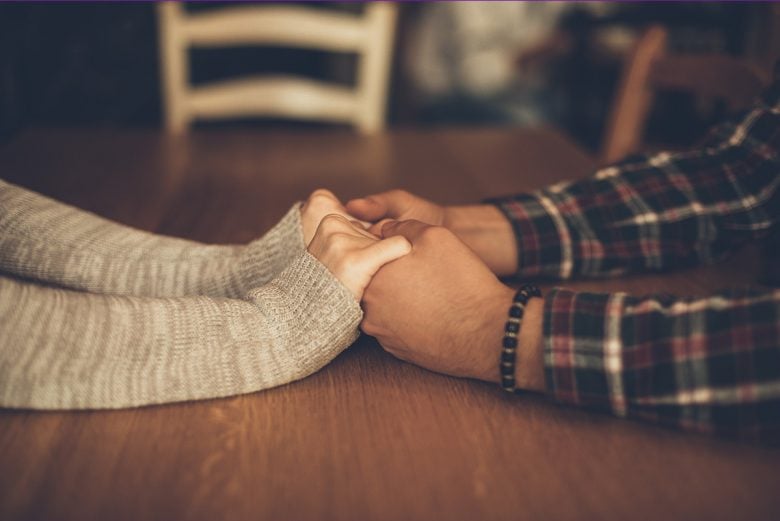 We all experience rejection throughout our lives—and it's never pleasant.
You could probably recall a vivid memory right now of a time you felt rejected. You may even believe that you deserved it! But you didn't.
Let's talk about an easy way you can clear the energetic residue that was left behind—so you can create more connection (instead of more rejection) in your future!
Why we carry rejection from childhood into our adult lives
You experienced rejection in big or small ways as a very young child. As a child, you had no discerning ability to separate your self-worth from shaming experiences. It's possible to still be affected by this rejection energy, even if you do not even have memories of the events.
When this happens, we subconsciously set ourselves up to create different versions of rejection in our intimate relationship and other life events.
How do you know if you still carry the energetics of unhealed rejection?
Rejection in your adult life can look like…
Not being heard
No one noticing your needs
Feelings of being all alone
Not getting the job you want
Other life opportunities we get excited about—only to be turned away
In fact, you could be holding yourself back from pursuing new experiences in an effort to prevent being rejected!
Take a moment right now to clear that old rejection energy.
Close your eyes and remember a time you were rejected when you were younger.
Imagine your adult self walking into that scene to help your younger self. Invite healing angels to assist the people that are rejecting you, as they have emotional wounds provoking their actions.
Gather up that younger self in your arms and tell them the truth: that they are lovable and valuable, and that sometimes people say hurtful things because they don't know they are also lovable and valuable.
Now take a moment and re-write this scene from your life.
See it play out again, but this time, see acceptance and support being offered. See your younger self receiving it and the pleasure it brings to them. Bring this energy into your heart.
Breathe in the new energy of love and acceptance.
I'm eager to help you heal the old rejection wounds you carry. I created the Clearing Session for Fear of Rejection so you can create the fullness of a loving relationship and the beautiful experience of being supported, accepted, and respected wherever you go and whatever you are involved in.
My client from The Carol Tuttle Energy Healing Center shared this experience:
"I love the Clearing Session for Rejection. I have picked up on patterns in my life that I knew related to abandonment and rejection, but didn't know how to stop them. The shifts in my life over the last month have been incredible. I feel like I'm finally making headway after a couple of decades of hard work that had unimpressive results. I had become jaded with all this self-help healing stuff. I am still trying to wrap my head around how successful my experience has been thus far. It's awesome!" -Indie
What is a recent experience of rejection that has manifested in your life?
I am here for you in your healing journey. Let's go clear that energy now!
Join the Healing Center now!
Bless you,