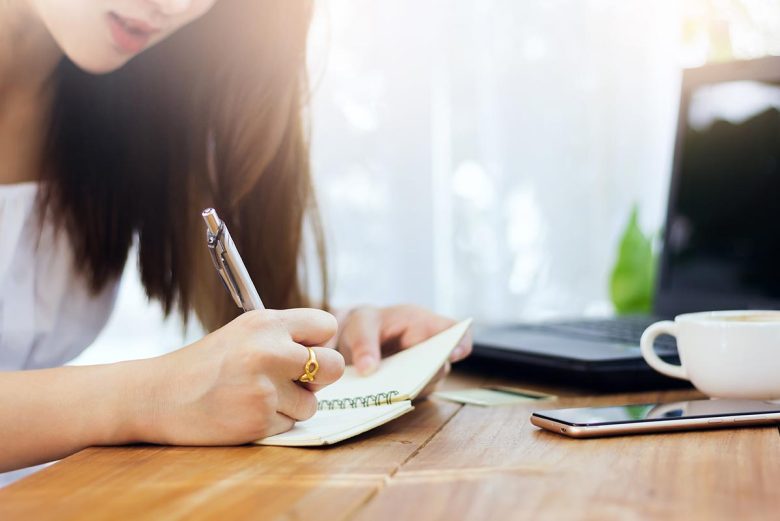 So you're dedicated to doing all this awesome healing work, but you aren't seeing the results you're hoping for.
You wonder, "Is something wrong with me? Am I not doing it right?"
But what if you could learn "healing hacks" that will make this process so much easier?
While you and I both know how powerful the world of energy healing is, we also know that what works for one person may not be as effective for everyone else. That's because there are 4 Types of people in our world—and based on which Energy Type you are, you're going to approach healing differently!
How your Energy Type influences the way you heal
Each month, I host a Live Coaching Call for all the members of The Carol Tuttle Healing Center. These calls are always phenomenal, and everyone who watches them learns so much.
We just had the coaching call for April, and we know it will be timely for you for many years to come. On the call, Carol welcomed 4 guests (one of each Energy Type) to help you understand your energy and succeed in your healing journey with confidence and compassion.
(Want to get the full experience? Watch the Coaching Call replay here by joining the Healing Center.)
How Each Type Gets the Most Out of the Healing Center
Type 1
Type 1 energy is light, bright, buoyant, and animated. It moves with a connect-disconnect energy and works best when it feels fun, social, and random.
If healing feels too heavy, structured, or stressful, a Type 1 person will avoid doing the work. It drags their natural energy down and feels too sticky to get back into.
Tip: Engage with other members of the Healing Center to feed that social part of your personality. You'll also love using the Figure 8 Technique to connect back to the work and keep your energy moving in a light way. On the Coaching Call, Type 1 Amy talks in depth about these tips, and several more to help other Type 1 members get the most out of the Healing Center!
Type 2
Type 2 energy is soft, subtle, blended, and fluid. It moves downward with an emotional connection and works best when it feels comfortable, gentle, and relaxed.
If healing feels too fast, forced, or intense, a Type 2 person will become anxious. It goes against their nature to move too quickly or to stifle their heart-centered approach.
Tip: More than the other Types, you will love the journal prompts. So embrace them and their effectiveness—but without overdoing it. On the call, Type 2 Colleen gives excellent tips on managing the emotional responses that come up from this work, as well as other insights you'll appreciate!
Type 3
Type 3 energy is dynamic, active, reactive, and determined. It has a push-forward movement and connects with the world in a hands-on approach. It loves a challenge and works best when it can move swiftly.
If healing feels too slow, detailed, or drawn out, a Type 3 person may get impatient and give up. They love knowing exactly what to do so they can achieve their goals and see their results.
Tip: Fueled by your natural intensity, it's possible you could get burned out if you try to do too much. Know when enough is enough, and give yourself time for the healing work to settle into your nervous system. On the call, Type 3 Eve's passion is contagious. Let her inspire you to move toward your big vision and notice your progress along the way.
Type 4
Type 4 energy is bold, precise, still, and clear. It has a direct, straight movement and works best when life feels structured and constant. Type 4 people also value being their own authority.
If healing feels too illogical or lacks credibility, it will be difficult for a Type 4 person to have positive results. Type 4 people have a black-and-white, all-or-nothing perspective on most things. This causes them to have the same approach to healing as well, preventing them from seeing results.
Tip: It's important for you to make this healing work your own. Step into your personal power and become your own authority. On the call, Type 4 Kim shares tips to help other Type 4 members honor their need for logic and credibility. She shares how she talks with her angels and stays connected.
It's time for you to finally see the results you want.
You get access to this Coaching Call (and all the other calls we've done in the past) when you're a member of the Healing Center. If you haven't joined us yet, you can get your first two weeks free!
Join the Carol Tuttle Energy Healing Center
How did this call help you? Post about your insights and "aha" moments in the members-only Healing Center Facebook group.
Psst. This coaching call had giveaways exclusively for our live Zoom attendees that are now closed. As you watch the replay, if you feel a tug toward any of the resources mentioned, treat yourself to them! You're being called to them for a reason.
Bless you,