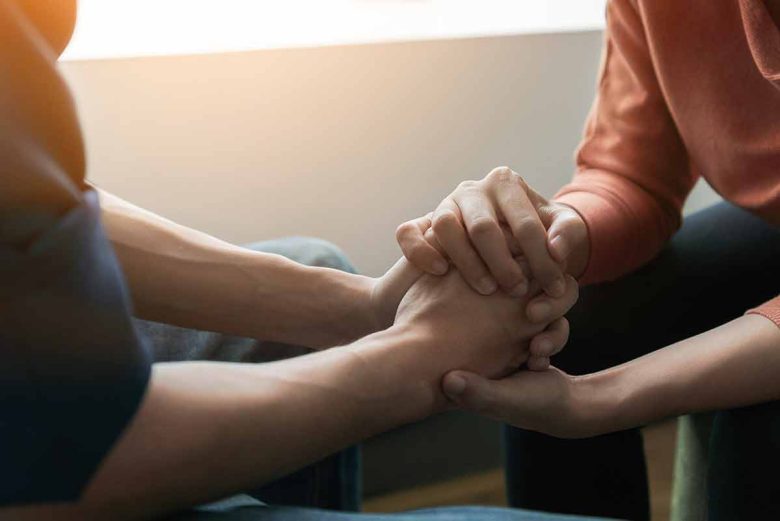 Ever feel like your partner expects you to take care of them?
Neediness can show up as someone looking for you to take care of their physical, emotional, or mental needs—and it's all equally draining.
What can you do when your partner's inner child wants you to parent them? How do you handle the neediness and anxiety they are feeling?
Instead of snapping at them or saying, "I don't want to be your mother," consider the possibility that you have the power to set the stage for a much healthier dynamic.
What to do when your partner's inner child is running the show.
Several times a year, I guide all of the Carol Tuttle Healing Center members through one of my healing plans or courses. As part of that guided experience, I host a live coaching call to help members through whatever is coming up for them during that time. We just had the coaching call for the Relationship Reset course.
My live guest on the call asked this question:
"This year, I started in the Healing Center. I can now see things popping up that are my husband's wounded inner child trying to get me to mother him. This comes off as needy and it really is bugging me. How can I help him recognize what's going on and help shift this so we can work together as a couple as opposed to parenting each other?"
3 Ways to Handle Neediness in Your Relationship
1. First, set the standard of lovingly supporting each other.
Tell them you'd like to talk to them about something important to you. Make gentle physical contact by holding their hand or sitting together. Tell them, "I really love you. I'm noticing xyz (state the facts here, not accusations). I want to support you through this, and I want to support you as your partner. Let's take some time to talk about what that looks like for each of us."
This way, you're creating emotional safety, boundaries, and connection.
If you start off with, "I don't want to be your mother," this will shut them down immediately. The idea of you being their mother could be a completely foreign idea to them if they're not doing this kind of work. Your words will come off as very harsh and abrasive.
2. Honor their Energy Type during this process.
In the Coaching Call, I go through each of the 4 Energy Types and what they will best respond to in a conversation like this. Knowing their Energy Type and how to communicate with them can be the difference between a loving dialogue and one full of tense misunderstandings. Watch the recording here.
3. Create safety by providing positive feedback.
Give positive feedback that's very Type-specific in their world. This healthy and supportive practice will not only validate them as an adult, but help them heal their inner child as well. While I don't think it's correct to respond to dysfunctional behavior, nor do you have to make it your responsibility to re-parent them, it's a beautiful practice to encourage and support your partner as a loving voice!
You have the power to shift this dynamic to a healthy and positive practice.
Even if your partner isn't doing this healing work yet, you are learning how to heal. As you do, it will help you relate to your partner even more, set loving boundaries, and create solutions together.
Watch the recording by joining the Healing Center and getting even more insight on this topic. We have recordings of all past calls in the Healing Center so that you can return to them any time you need an extra dose of healing advice!
Interested in joining the Healing Center?
Start your (FREE) complimentary two weeks here!
How did this call help you? Post about your insights and "aha" moments in the members-only Healing Center Facebook group.
Psst. This coaching call had giveaways exclusively for our live Zoom attendees that are now closed. As you watch the replay, if you feel a tug toward any of the resources mentioned, treat yourself to them! You're being called to them for a reason.
Bless you,