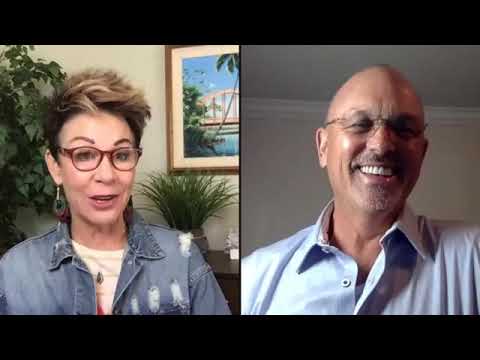 We're all dealing with a life event – as couples and family systems – that we've never dealt with before. It requires us to bring forth our best possible selves.
Here's a recent video I did with my husband, Jon, as we both share our top 3 tips that have improved our own communication skills that we apply in our partnership.
Right now, many of us are under stay at home orders. We're spending a lot of time with our partners. We're going to be seeing the strengths and challenges in our relationships very clearly.
I started my own business in 2003 and was joined by my husband who left his full-time job shortly thereafter. So we've spent about 17 years of our almost 40 as a married couple in much closer contact than most couples.
It hasn't always been easy. But I can confidently say that the last 10 years have been absolutely amazing. All of the effort that we've BOTH put into our relationship has paid off. So we hope to share some of our communication tips to make this time and your entire future together with an even more rewarding experience.
For more insights on this subject, join my Lifestyle program. You'll have access to my Rewarding Communication mini-course and much, much more that you can both use to grow as a couple and individually.