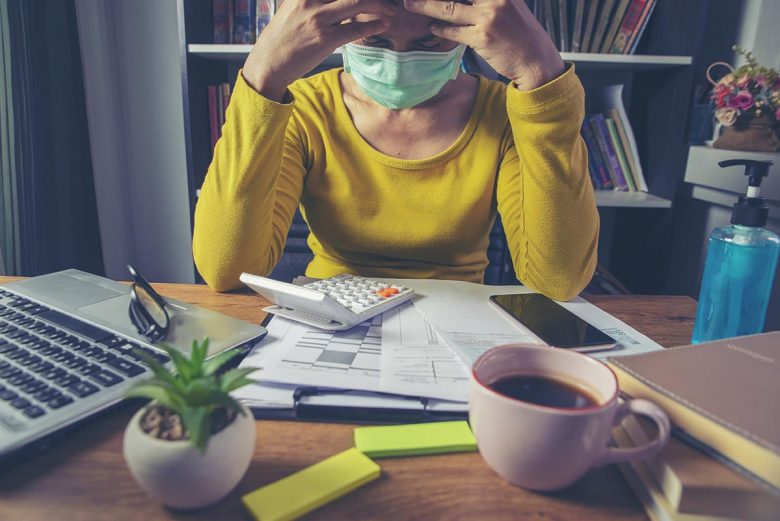 Let's face it: burnout is happening.
We've been through so much during these last 12 months. At first, we were all on board, managing the best we could. But now that we're a full year in, many of us are hanging by a thread.
Many of you have been experiencing your energy constantly being pulled into the collective story, and you're tired.
"Self-care" became a trendy topic several years ago, almost to the point where it's now just a buzzword that indicates bubble baths and chocolate. But it's about so much more than that.
I'm going to tell you why self-care is more important than ever.
Self-care is not optional anymore.
Each month, I have a Live Coaching Call for all the members of The Carol Tuttle Healing Center. And we just had our April call a few days ago!
In this call, I took live questions from several members of the Healing Center and noticed a theme right away: so many women are exhausted from taking care of everyone else and they forget to take care of themselves.
One question from Lisa stood out to me:
"I'm looking for help healing inflammation in my body. My immune system works overtime and doesn't slow down. I'm currently on medical leave from my job because I can't work. Help!"
This particular woman was a Type 2 in my Energy Profiling system, and Type 2 people have soft, gentle energy with an emotional connection to the world. But no matter what your Energy Type is, everyone's emotions have been heightened and off the charts this past year. We're all more susceptible to the intense energies of the world swirling around us.
Whether it's your job in the medical or social work field, or you're a mother, or simply someone who puts others before them, absorbing this energy isn't healthy.
When you put other people before you, you crash. And this is exactly what happened to Lisa. She hadn't given herself the permission to rest, and because of this, her system created the condition that is now forcing her to rest!
3 Steps to Protect Your Energy in 2021
1. Put a filter on this intense energy.
In other words, don't use yourself as a filter. Think about it in terms of energetic boundaries. In fact, say to yourself often, "I have appropriate boundaries" because otherwise, people will take advantage of you.
And once people begin to filter their energy through you, they start to depend on you. And while this might sound helpful, it doesn't help anyone! People unfortunately don't get better when you're sacrificing your well-being and taking on their energy. It creates a dynamic that is out of balance, with too much giving and not enough self-care.
By filtering this energy away from you, you learn to care from a distance and not by engaging in it. You can care for others without taking on their energy and being a participant in the energy.
I recommend using Energy Sketching for this step. Use all of your senses to create a sketch that shows the energy being filtered away from you, and not through you. Sketch whatever you're feeling currently, and then sketch what you want to create instead. It's powerful!
2. Actively clear the energy out.
You want to consciously move that energy out of you.
I recommend the Clearing Walk for this.
When doing the Clearing Walk, use the phrase: "No one matters as much as me" or "I'm more important than anyone else."
When you read those phrases, do they make you feel uncomfortable? They do for most people! It might make you feel selfish, or greedy, or self-centered.
But the truth is, no one does matter as much as you, because if there is no you, you can't help people!
You have a right to take care of yourself and stay healthy as you support others. It doesn't have to be an either/or situation. It can be a both/and.
3. Clear old programs from your upbringing.
Clearing Session for Dysfunctional Families.
If the thought of using the above phrases during the Clearing Walk is bringing up discomfort for you, think back to what you were taught as a child.
It's very likely that during your childhood, you were led to believe you're never more important than other people. It could also be considered a "sin" in many religions.
When you choose yourself, it's common to think, "This is wrong" because it's going against how you were raised. This is why you need to reprogram your brain and create a new reference for this old pattern.
Remember: it's not that you're better than anyone else. It's that we're all equal. And that's why you're important too. You're central in your own story. You have to take care of yourself. It doesn't have to be a moral choice – it's just smart.
Taking care of yourself is showing yourself the love you want to show others.
This was just one of the powerful insights we covered on the live coaching call. Want to see even more? Watch the replay here.
You get access to this Coaching Call (and all the other calls we've done in the past) when you're a member of the Healing Center. If you haven't joined us yet, you can start your 14-day free trial right now.
Join the Carol Tuttle Energy Healing Center
How did this call help you? Post about your insights and "aha" moments in the members-only Healing Center Facebook group.
Psst. This coaching call had giveaways exclusively for our live Zoom attendees that are now closed. As you watch the replay, if you feel a tug toward any of the resources mentioned, treat yourself to them! You're being called to them for a reason.
Bless you,