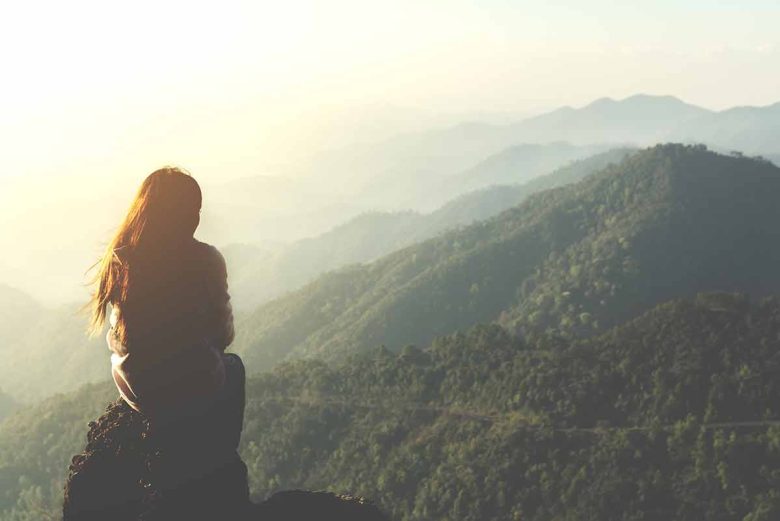 Manifestation is actually very easy. But that's hard to believe when you still haven't manifested what you want.
Each month in the Carol Tuttle Healing Center, I host a live Coaching Call for all members. We just kicked off the year with a call in January where members were able to ask me anything about their experience of going through the Manifestation School. I loved this question:
"I'm trying to not get too attached to the outcome of my Creation Journal, and that I don't need what I'm trying to manifest to happen. However, most days when I reread my day, I'm like, 'Nope. That didn't happen.' Any tips?" 
You're trying to protect yourself. Here's how I know.
1. Your inner child has a lot to do with your ability to manifest.
Long ago, a younger version of yourself created the belief, "Nothing good ever happens to me." You were told one too many times by your parents, "That's too expensive." "Be grateful for what you have." "You can't have that." So your inner child took on the stance of having low expectations to relieve the feeling of disappointment and to not hope for anything better.
Now as an adult, that default mechanism is running in your mind to protect yourself from feeling bad. It's easier on some level to believe it probably won't happen than to feel really disappointed when it doesn't.
Let's rewire this belief:
Do the Need Scrambler, with this phrase: "I need to prepare for disappointment."
As you go through this clearing session, imagine talking to your inner child or doing it from her perspective. She is just protecting you, but tell her it's okay to dream big and get what you want. This will be quite potent, as it's a very powerful session already.
(If you're already a Healing Center member, you have access to The Need Scrambler. Use it any time you need to! If you're not a member yet, start your first 14 days for free.)
2. Get more specific with your manifestations.
Look at what you're writing in your Creation Journal. Are they general statements? Or are they specific?
The reason why this is important is that the strength of your desire will be lower with general statements, and much higher with specific ones!
Ask yourself, on a scale from 1-10, what was your level of desire. The lower, more general ones could actually be showing up in other ways that you don't notice. For example, if you wrote down, "I want to see an old friend" then maybe you did see the old friend while scrolling through Facebook, while you were hoping to bump into them while you were out and about. But the Universe didn't know that!
When I write something that doesn't happen on the exact day, often it shows up another day. It's an opportunity for me to look at what I asked for and how I stated it.
Pro tip: Getting more specific will also help you get crystal clear on what you want to manifest in your life!
3. Make your routine automatic and easy.
Using your Creation Journal is easy—but that means it's also easy to fall out of the habit!
I write in my Creation Journal before I go to bed every night. This routine works for me because it forces me to keep it brief, and I like to plant the seeds of that energy prior to that time materializing.
But if you find that you're too tired and skip over it in the evenings, try these instead:
Do it earlier in the evening once you've cleaned up after dinner. You'll still have energy at that point, and it will become part of your "evening routine."
Keep it on your pillow, so that you can't forget about it.
Some people will do it first thing in the morning before their day gets going. You could do it while you drink your coffee, or instead of checking your phone.
What works for you? What's going to support you in keeping up the practice?
You'll be surprised at how quickly you manifest.
This was just one of the topics we discussed in the coaching call. I love these calls because it brings us together, helping everyone feel supported and connected.
Watch the full Coaching Call replay here by joining the Healing Center and getting even more insight on this topic. We have recordings of all past calls in the Healing Center so that you can return to them any time you need an extra dose of healing advice!
Interested in joining the Healing Center?
Start your (FREE) complimentary two weeks here!
How did this call help you? Post about your insights and "aha" moments in the members-only Healing Center Facebook group.
Psst. This coaching call had giveaways exclusively for our live Zoom attendees that are now closed. As you watch the replay, if you feel a tug toward any of the resources mentioned, treat yourself to them! You're being called to them for a reason.
Bless you,