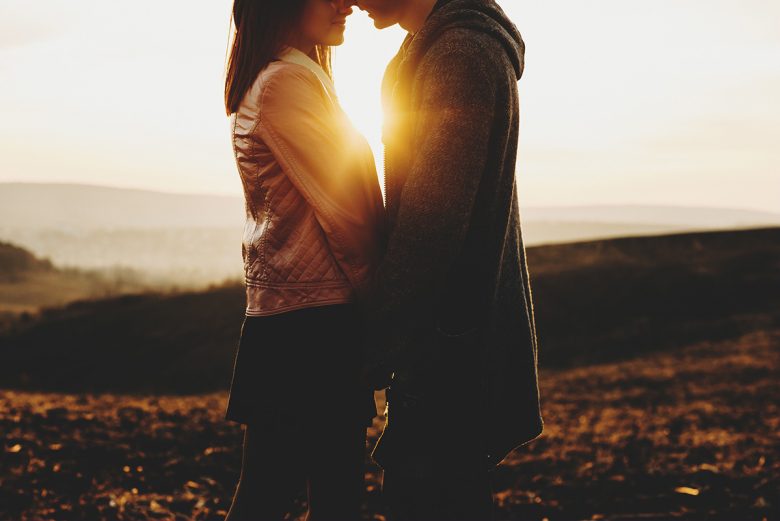 Everywhere you look, you see happy couples in love. You think to yourself, "I want that too!"
While being single has its perks, you've reached a point where you want to share your life with a partner. But how do you find that special someone?
Maybe you've had relationships in the past that didn't work out. Or maybe you've never had a relationship at all!
Whatever your situation may be, these five tips will help you easily attract your ideal life partner.
1. Write out what you want in a partner.
Take some time to journal about the kind of person you want to spend the rest of your life with. Here are some questions to help you get started:
What do they look or act like?
What values and interests will you share?
How does it feel to be around this person?
What do you imagine doing together?
This exercise is more than just dreaming up your Prince (or Princess) Charming—it's about focusing your energy on what you want and training your mind to become a creator. This exercise helps take the focus off what you lack or don't have yet.
After you've journaled about your future partner and put into words what you desire, shift into a state of gratitude. Thank God, the Divine, or the Universe for this person—as if they are already in your life.
2. Create space.
Create space in your life that shows you're ready to receive this new person. Begin to open your mind and heart as you continue to focus on being grateful for them.
Change certain physical aspects of your environment to send an energetic signal to the Universe that you are open to this supportive and loving relationship. Hang a piece of artwork in your home that brings about feelings of love. Bring the color pink and red into your home. Even scents, such as the "I Am Connected" Healing Oil will open your heart to more love.
Get creative and imagine the kind of relationship you would want. How can you support that in your physical environment?
3. Mix up your routine.
You've created a single life, so now it's time to get out of your routine. Make a list of different activities or places you want to go to! It doesn't have to be something as big as world travel—although it certainly can be. But even choosing to try out a new gym, an art class, or eating at a new restaurant can open up opportunities to meet new people.
4. Go on a date—by yourself.
This might sound like doing the opposite of what I've just said, but it's important! Part of attracting an ideal partner is about becoming a happy person, with or without someone else. You've thought a lot about the person you want to be with, now what about you: Why would you date you?
Get yourself dressed up and plan a whole date for yourself. What would you love to do? What would make you happy? Imagine getting to the end of the date and feeling so much love. You're just glowing.
If you can create that kind of contentment with yourself, it's more likely you'll succeed at creating it with someone else too.
5. Be open to growth.
No relationship will be without challenges. So don't avoid a relationship because of that. Instead, be open to a relationship where both of you are committed to becoming the best people you can be, instead of settling. Welcome the idea of growth and love at the same time.
It's understandable to be cautious if you have a history of relationship challenges. Maybe your first marriage didn't work out, or perhaps you saw your parents' marriage end in divorce, which can be difficult, regardless of how old you were.
It's actually incredibly wise to pause and be intentional about how you move forward. I've created tools to help you do that.
In the Carol Tuttle Healing Center, I created the Clearing Session for Relationship Issues to help you clear away any patterns or beliefs you have about relationships.
You'll release feeling rejected, unwanted, not enough. You'll clear your energy and become open to love.
It's a powerful clearing that takes only 6 minutes. Watch what shifts when you do it!
Join the Healing Center for FREE today!
Bless you,