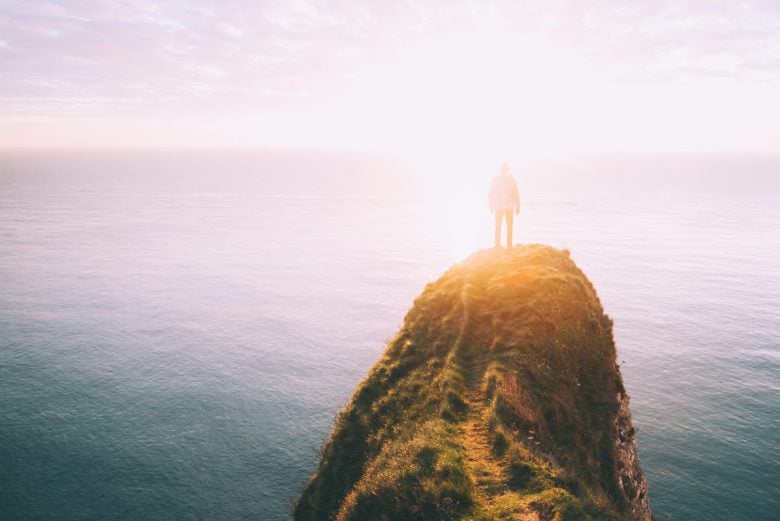 Deep down, you know you're here for a reason.
This is a common quest in today's experience with people who are students of higher consciousness—to know and live your soul purpose.
You've been trying to figure out what your life purpose is, but it feels impossible to narrow it down to one thing. Or even if you do know, you're afraid to take that next step. Each day that goes by, you feel tense that you're not heading in the right direction.
Most people think their life purpose has a lot to do with a role or a function they play out in their lives. It's something we do that makes a difference in the world. While that's definitely a part of your soul purpose, consider the possibility that it also includes more than that.
Your soul wants you to:
Learn specific lessons you came here to learn.
Experience what the earthly world has to offer.
Give service and make a contribution, using our gifts and talents.
I believe that our souls choose to come into this mortal human experience for these primary reasons.
But how are you supposed to live out this threefold life purpose if you don't know what to do?
I know what it's like to feel lost. By the time I was 30, I felt as if I'd lost myself too.
But now I'm in my 60s, living true to my purpose more than ever.
I wake up in the morning feeling energized. I do what's correct for me—not what's expected of me. I have the experiences that are correct for me and I help others as I do. I want that for you!
Here are three things you can do right now to begin to discover your life purpose:
Ask yourself, "What lessons am I meant to learn?"
Asking yourself this question allows your energy to present itself and differentiate your own energy from your family story. What are your individual lessons? Ask yourself that and the lessons and answers will present themselves.
Ask yourself, "Which experiences am I meant to have in my lifetime?"
Among many other things, experiences can include a job that is fulfilling and materially supporting. When we are in balance with a profession we love that allows us to make a contribution through our work (and we receive an abundance of money in return), we create more options for ourselves to choose more experiences.
Say this affirmation, "I have enough time, money, and love to give."
As you look for opportunities to serve, the Universe will create them. As you seek to know who you might serve and how your soul will tell you. Affirmations for your body will validate it. What services are you meant to give to others?
If you feel like you're not living true to your life purpose, know this: your path can become clear. And I can show you how.
Starting on March 11th, I am personally guiding Carol Tuttle Healing Center members through the 3 weeks of the Healing Plan for Living Your Life Purpose.
One of the biggest guiding forces in our lives is our own souls. I believe your soul holds the blueprint for your affluent life. I believe it is possible to bring forth the quality of your soul's knowing and remembrance of your soul's truth in your lifetime. As you live out your soul purpose, you experience a sense of confidence that comes from living according to your inner knowing.
When you go through this Healing Plan for Living Your Life Purpose with me, you'll gain that confidence in knowing your own life purpose. You'll begin to experience your life without roadblocks, and you'll feel supported and divinely guided as you take the next steps.
(Don't forget to purchase the "I am purpose" healing oil that goes along with this healing plan! My clients have experienced powerful breakthroughs when using the healing oils in conjunction with the Healing Plans they're paired with.
Bless you,