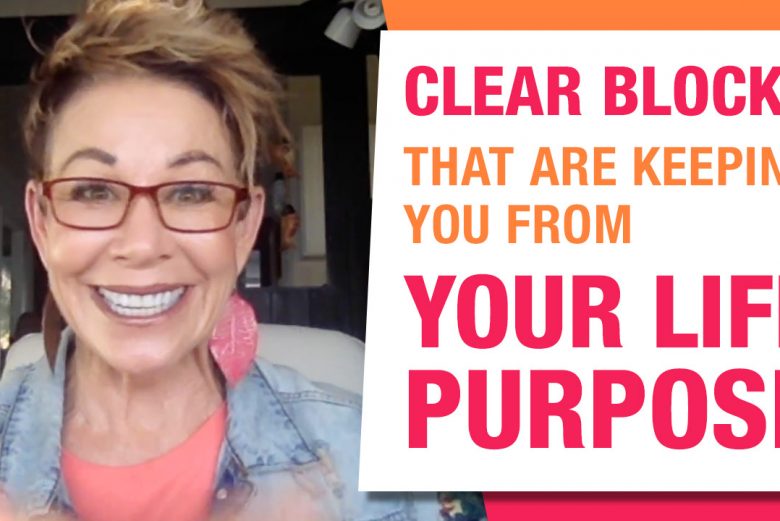 Do you dream of finding your life purpose? If you're feeling frustrated or lost, it's because you have blocks in your way! Your life purpose is trying to find you right now, so let's clear away the energetic interferences that are keeping you stuck. Then watch your life purpose manifest easily with joy.
Have you ever asked the question, "What am I meant to do with my life?"
If you're like most people, you have. You want to live your life with intention and purpose. It's more common nowadays for people to try and figure out their life purpose. Think about it: our ancestors never asked this question. Their main purpose was food and survival!
But what does it really mean to know your life purpose?
Most people think that their life purpose is to find a certain job or role. But consider the possibility that your life purpose is actually threefold:
Lessons to learn
Experiences to have
Service to give
As you can see, there are certain things you're meant to do while you're here on earth, and all of them contribute to your whole life purpose. Your life purpose is actually trying to find you, but you may have blocks in the way.
Let's clear the blocks that are keeping you from living your life purpose.
Your blocks may come from old, generational energy that makes you believe your life has to be hard:
Cultural beliefs
Family patterns
Religious shaming
It's time to get rid of the interferences so you can start to manifest your life purpose effortlessly.
What would it be like for you to have the experience of moving forward with something because your whole being felt compelled to do it?
What would it be like for you to know that your next step is correct, rather than falling into old thought patterns that keep you stuck as you wonder, "Is this right? I don't know what to do. How will I figure this out?"
That sounds exhausting and overwhelming!
I want you to move into your life purpose easily. That's how it's been for me as I've trusted my personal guidance system over the years and followed my intuition with inspired action. I kept opening up for what was correct for me. And I'm going to help you do the same.
Starting March 11, I'll personally guide our online Healing Center group through the brand new Healing Plan for Living Your Life Purpose. I invite you to join us!
Ready to manifest your life purpose? Join here!
Bless you,