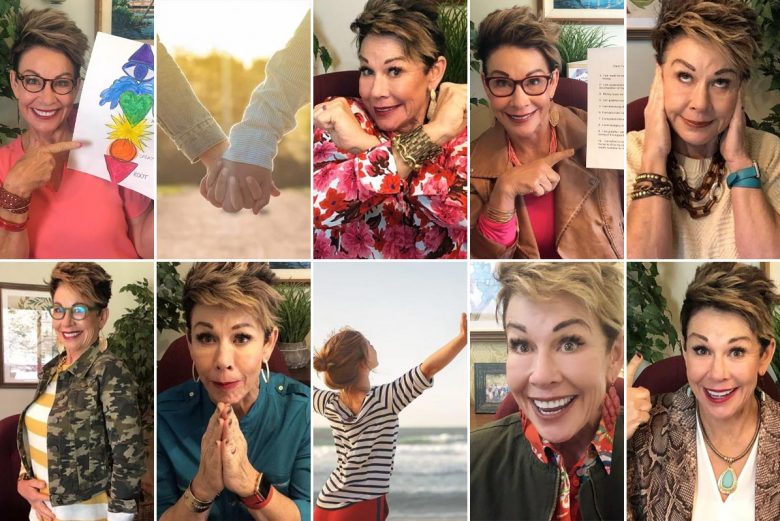 Ready or not, 2020 is almost here!
I want you to go into the New Year knowing who you are and opening yourself up to the affluence, ease, and joy that is available to you. It's part of my life purpose to support you with healing tools and resources to help you do that. This blog is one of those ways! Let's look at the Top 10 posts of 2019 that my community loved. Which is your favorite?
10. 3 Signs You're A People Pleaser & How To Stop
Are you a people-pleaser? Most people are, so you're not alone. But the truth is that it never serves you—it will only backfire and cause resentment. Watch this video to get out of the cycle of people-pleasing.
Is your sex life fulfilling, or frustrating? Mine was broken from the go! If you are experiencing sexual dysfunction in your relationship, this post will help you move through the healing process much faster than Jon and I did, so you and your partner can have a successful intimate and sexual experience together.
It's a commonly asked question: How do you know when you've started to heal? Let's look at the 5 most common signs you'll notice when you're healing emotionally.
I've broken each charka into easy, digestible chunks to help you get started on your journey. This video will help you create a loving relationship with yourself and with the people around you as you show gratitude for what you have in your life.
Do you live with a negative spouse? That can be a drag! You might think you're supposed to help them shift into a more positive place—but that doesn't work. Find out what does work!
Have you ever had the experience where being around certain people suddenly made you feel worse than before? I'm going to teach you how to stop that with this simple technique to hold your own when it comes to other people's emotional energy.
Weight loss is an interesting thing—my background with it came from a place of immense dysfunction. I employed the following principles that changed it all. When you follow these steps, you'll have a much easier time letting go of unwanted weight.
Feel like your prayers aren't being answered? Like God's not listening to you? Affirmative prayers will change all that. It's like combining the law of attraction with the power of prayer. Let's talk about a new way to pray.
Want more direction in your life? Look no further than your own intuition. When you fine-tune your spiritual senses, you'll be able to choose the direction of your life with fewer and fewer detours. Watch this video to see how.
Wouldn't it be helpful to know which ones will give you the biggest bang for your buck? I've come up with My Top 10 Money Affirmations to create financial affluence. Learn what they are—as well as the "why" behind what makes them so potent!
Which posts did you enjoy and find most supportive for you this year?
What would you like to see more of in 2020? Share your comments with me below!
And please share this post with a friend or loved one who you think could also benefit.
Thank you for reading this blog and watching the videos! I'm grateful for each one of you.
Bless you,